The Bay Club features casual dining as well as a poolside tiki bar. Whether you gather for happy hour, family dinner or intimate al fresco fare, your experience will be with the backdrop of the
fiery west-coast sunsets over The Bay Club.
---
To-Go Food Pickup & Delivery Phone Number and Hours
Wednesday to Saturdays 12:00-9:30 PM – Sundays 11:00-6:30 PM
CALL: 813.465.3924
Please click on the link to view our new and Improved,
Menu To Go, Kids Menu & Wine List.
---
Bistro Dining
The Bistro is the perfect place for lunch and dinner to enjoy the fabulous view of the marina and Old Tampa Bay. With outstanding cuisine and breathtaking vistas, the Bistro experience is sure to please the palate.
---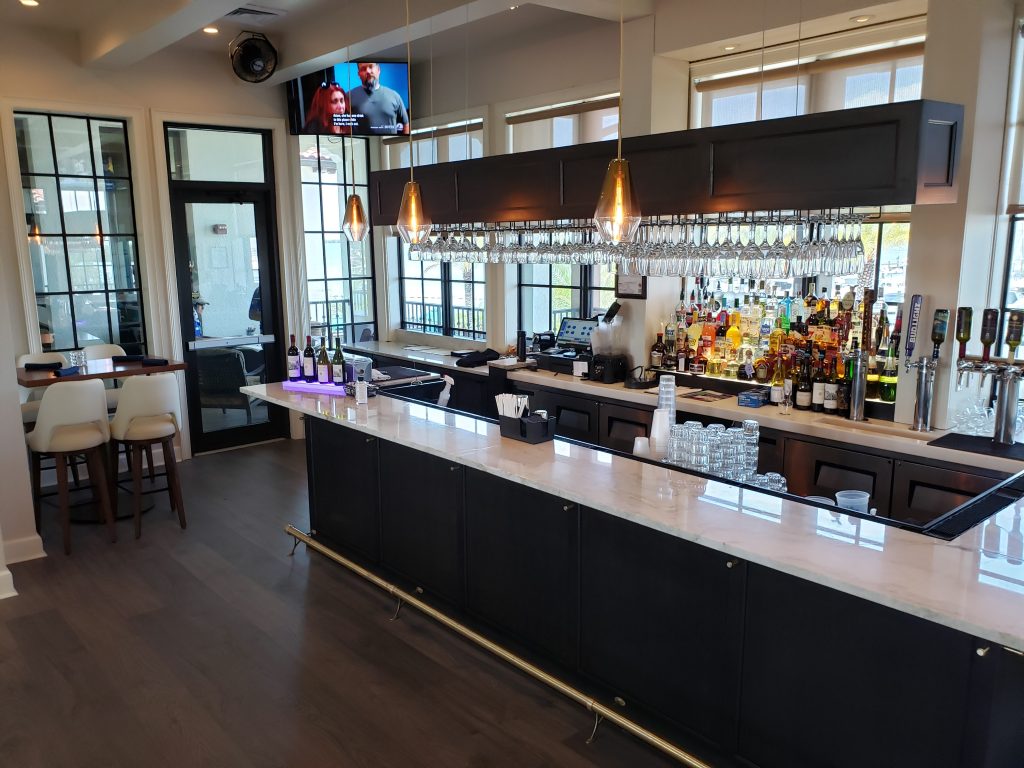 Eight O' Six Bar
Eight O' Six, The Bay Club's upstairs bar, pays tribute in its name as the time when we toasted our first sunset at our Grand Opening on May 5, 2007. Offering a spectacular bar menu and Martini Mayhem specialty menu, Eight O'Six is the perfect place to catch a magnificent sunset with friends and family.
---
Tiki Bar & Poolside Dining
The tropical pool deck offers an array of menu options and coastal libations, ample seating and lounging for a magnificent vista of Old Tampa Bay. Whether a daytime family outing or a gathering to toast the sunset, the pool area and spectacular HipNautic tiki bar is always a popular spot.
---